Welcome to the Holistic Wealth Podcast
WINNER OF THE 2023 BEST BOOK AWARD 2023 in the Self-Help Motivational Category (American Book Fest Awards 2023). Hosted by Keisha Blair, the visionary founder of the Holistic Wealth Movement and acclaimed author of the Holistic Wealth book series. Keisha Blair is not only a leading voice in the realm of holistic wealth but also a pioneer in the field of holistic wealth coaching. The Holistic Wealth podcast is your ultimate destination for unlocking true abundance and prosperity in every area of your life! Our podcast is designed to guide and empower you on a transformative journey towards holistic wealth—where financial prosperity, physical well-being, emotional balance, and spiritual fulfillment converge.
Hosted by Keisha Blair: Who Pioneered the Field of Holistic Wealth
As the driving force behind the Holistic Wealth Podcast, Keisha Blair brings her unparalleled expertise, passion, and groundbreaking insights to each episode. With her extensive knowledge and personal experiences, she has transformed the lives of countless individuals seeking holistic wealth.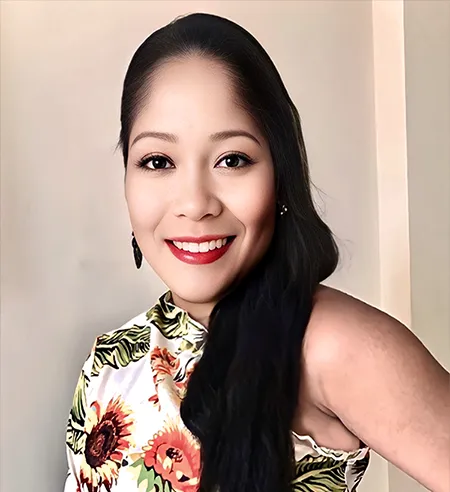 Keisha Blair is the award-winning, international bestselling author of the Holistic Wealth series of books. She is the founder of the global Holistic Wealth Movement, which has empowered millions of people to adopt a comprehensive approach to wealth and break free from limiting beliefs. She is the founder of the Institute on Holistic Wealth and a trained Economist.
With her acclaimed Holistic Wealth book series, Keisha Blair has become a beloved mentor to many seeking abundance and true prosperity. Her books offer actionable strategies and insightful wisdom to help readers cultivate a life of holistic wealth. Keisha's writing has earned international recognition and established her as a trusted guide for those on the journey to a fulfilling life. Her books of been translated into many difefrent languages and published globally.
Keisha Blair coined the term "Holistic Wealth" which has revolutionized how we view wealth, now emphasizing financial success, physical wellbeing, emotional balance, and spiritual fulfillment. She is the hot of the Holistic Wealth podcast and founder of Global Holistic Wealth Day.
"It is easy to be carried away with ruminating about the past and worrying about the future. We waste precious seconds, minutes, hours doing this every single day. When we stop judging our experiences, we become less reactive and better able to tolerate difficulty."

― Keisha Blair
"After reading the Holistic Wealth book, I finally gained control over my finances. It provided practical strategies to budget, pay off debt, and invest wisely. I'm now debt-free and have a growing investment portfolio. Thank you for changing my financial future!"

Sara Nelson
New York, USA
"The Holistic Wealth book introduced me to sustainable investing. It showed me how to align my investments with my values. Now, I have a profitable portfolio that makes a positive impact. This book has been a game-changer for me!"

Mike Ross
Orlando, USA
"The Holistic Wealth book helped me redefine my priorities and achieve work-life balance. It provided strategies to delegate effectively and prioritize my well-being. I now have more time for family, hobbies, and a thriving career. This book is a life-changer!"

Mark Johnson
Tampa, USA
"The Holistic Wealth book transformed our retirement outlook. By following its advice, we optimized our retirement accounts, adjusted our investments, and explored additional income streams. Now we're enjoying a comfortable retirement lifestyle. Highly recommended!"

John and Mary Beckford
Canada, ON
Holistic Wealth (Expanded and Updated) -WINNER of the 2023 Best Book Award in the Self-Help Motivational Category (American Book Fest Awards 2023)
Imagine facing life's disruption with confidence, knowing how to regain your balance in times of uncertainty. By expanding on the teachings shared in the highly acclaimed first edition of my book and in her viral article, "My Husband Died at Age 34—Here Are 40 Life Lessons I Learned from It," viewed by more than fifty million people globally, author Keisha Blair presents even more revolutionary strategies—curated for the challenges of today's world—that will help you find balance and success.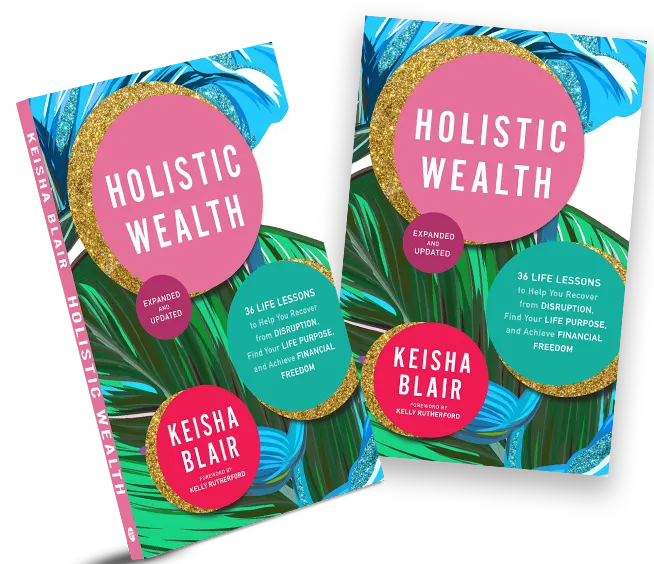 Are you interested in receiving coaching services?
In this exploratory conversation, we delve into your aspirations, obstacles, and overarching vision. Together, we determine the most suitable path to collaborate and effectively accomplish your desired objectives.